Friday, June 14, 2019
9:00 am - 3:00 pm
meet @ Faith
This event has already occurred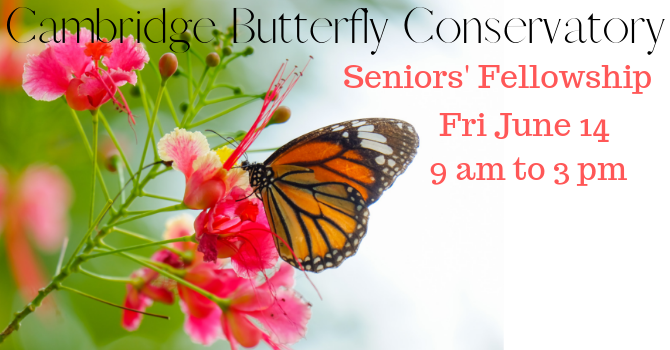 We are bussing to the Cambridge Butterfly Conservatory and then to Liebenzell Mission in Moffatt for lunch and tea.
Join us! Sign up at the Welcome Centre. A minimum of 20 people is required to book the bus.
Contact Ken or Heather D. [email protected]
$45. pp (includes bus, Conservatory admission, lunch and driver tip). Please pay Heather on the 14th.