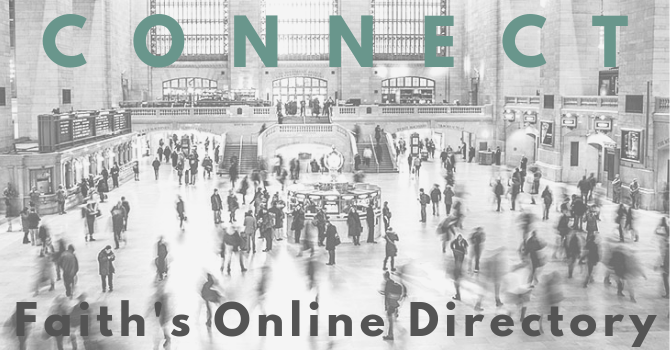 The 2019 Connect Directory is up and running!
Set up your own MEMBER PROFILE on our Online Directory: 4 easy steps
1. Go to www.faithoakville.ca
2. Click Login/Join button at top of page
3. Fill out the Member Sign Up form and set your password
4. Click Submit & Request Access
Your request will then need to be approved. Once approved, you will be able to see the "Directory" button at the top of the Faith Oakville website page each time you visit, after you login. From there, you can add to/edit your member profile by clicking on your profile icon in the top right hand corner. (Click "change password" to add/edit).