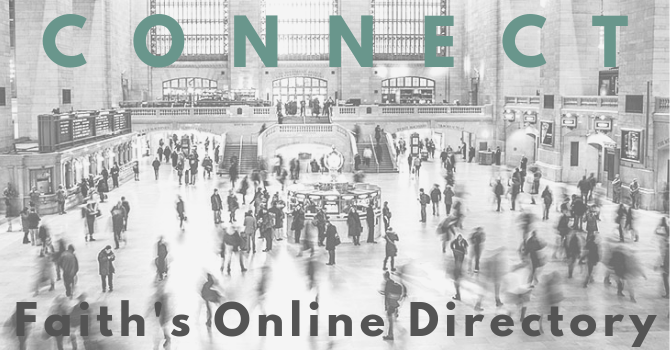 The 2019 Connect Directory will be online, safe, password protected and at your fingertips 24/7!
Thank you to those who have connected already. Soon (NOT YET) you will be able to set up your own MEMBER PROFILE on our Online Directory.
These will be the 4 easy steps (when launched):
1. Go to www.faithoakville.ca
2. Click Login/Join button at top of page
3. Fill out the Member Sign Up form and set your password
4. Click Submit & Request Access
Your request will then need to be approved. Once approved, you will be able to see the "Directory" button at the top of the Faith Oakville website page each time you visit, after you login.
WATCH HERE FOR MORE ON THE HOW/WHEN AFTER OUR AGM.