Milk Bags to Sleeping Mats
Milk Bags to Sleeping Mats
August 10, 2015

Office at Faith Baptist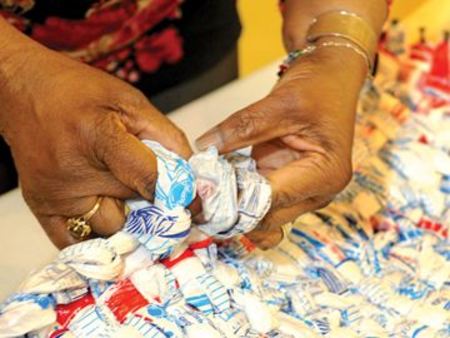 We have an amazing group of people who meet every week to cut and weave milk bags into strong, padded, hypoallergenic sleeping mats. The mats' construction makes them resistant to bugs and easily cleaned, making them ideal for use in their destination countries of Malawi and Haiti.
All are welcome to join in the work on Thursday mornings from 10 am - 1 pm. (Come for all or just a part of this time!)
If you can't make it to help with the mats, help by donating your milk bags (the outer bag) and praying for those who will receive them! Milk bag donations can be placed in the appropriate box in the church foyer.
Ministry Missions