Hospitality Sunday
Hospitality Sunday
Sunday, December 18, 2016

Important: This event has already occurred.

Your house!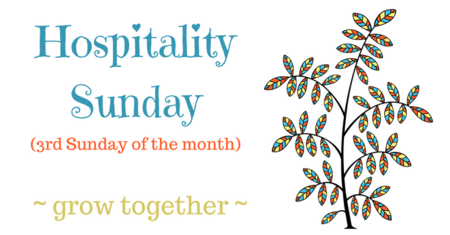 We are introducing a new feature this Fall that encourages fellowship. One Sunday a month, build relationship by inviting someone to go for lunch or for a walk, a chat, a coffee, dessert, or a meal in your home. Grow together this Fall. Watch for monthly Hospitality Sundays on the calendar!
Return to Events
---